Help me..
by Jessica Pham
(Seattle Wa)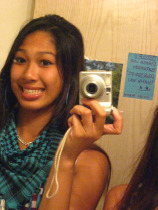 I'm sick of everything I get mad way too much that I made everyone hate me and my boyfriend leave me. My sister , I want to kill her and she taking everything away from me. I'm all alone and pregnant. I need help to clam myself down so the baby doesn't die in me. I want to live a better life without getting angry too much and having to much things to deal with then ends up gang banging. I want to change and I think that anger management classes can help me.
Please help me and reply back!
Thank You!
Join in and write your own page! It's easy to do. How? Simply click here to return to Anger-management-classes.